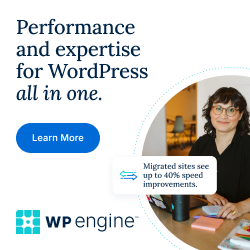 WP Engine is one of the best WordPress hosting company on the web. WP Engine WordPress hosting will enable you to grow your business with effortless site management, performance, security and support. With their WordPress hosting you get 4 Months of free hosting. WP Engine startup WordPress plan is perfect for small business website and blogs and the price is $20 per Month. This plan will enable you to host 1 website and will have 25,000 visitors per Month. You are also provided with 50GB bandwidth and have 10GB of storage. 
WP Engine Starter Plan
The WP Engine starter plan has all the features mentioned above plus you get free SSL and SSH certificates. You also get daily and on-demand backups, site speed boost with EverCache and managed WP and PHP updates. You will also get 99.9% uptime of your site and the WP Engine team will constantly monitor the performance of your site.
WP Engine Website Builder
You are provided with site building tools including 10 premium themes. You are also provided with Genesis blocks for easy site creations. Available also is WordPress multisite add-on which enables you to convert your site to a WordPress multisite.
WP Engine WordPress support
WP Engine provides 24/7 WordPress expert support via phone, email and live chat support.
WP Engine Pricing
WP Engine will enable you get 4 Months free WordPress hosting then pay $20/Month for the startup plan.